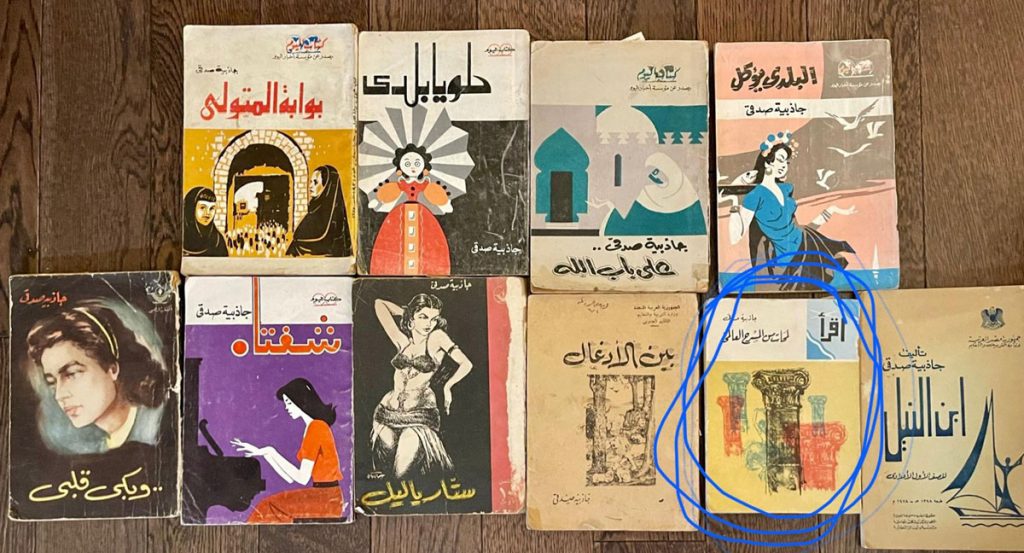 Multiple spellings of her name in latin letters online 
Gazbeya
Gazebeya 
Gazibieh 
Jadhibiyyah 
Sidqi/ Sedki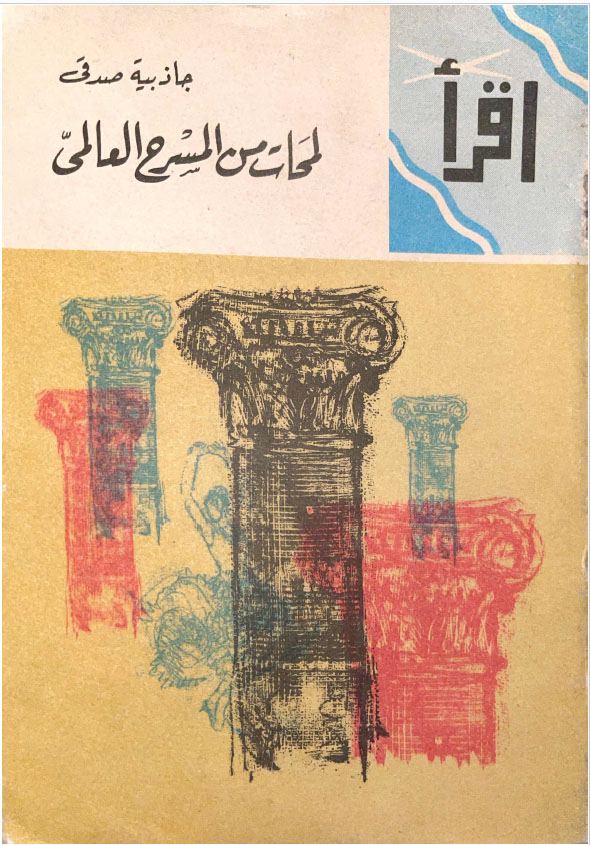 "Glimpses from World Theatre" by Gazebeya Sedki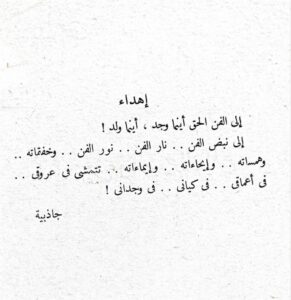 To Art wherever it exists, wherever it's birthed.

To art's heartbeats… art's fire… art's light… and its rescindment

Its whispers… its insinuations… its gestures …  in my veins

Deep within me… in my being… in my spirit…

This dedication is from the book "Glimpses from World Theatre."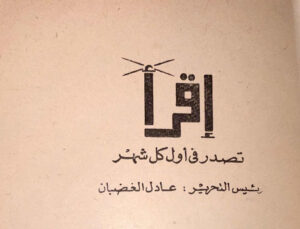 Iqraa' is produced at the beginning of every month. Editor in chief Adel El-Ghadban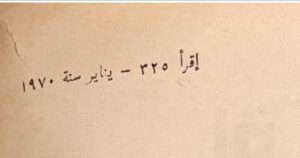 Iqraa issue number 325 January 1970 (160 pages)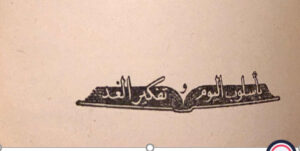 The byline of the monthly book serial Iqraa: 
"With today's style and tomorrow's thoughts."

the words scripted over a drawing of an open book.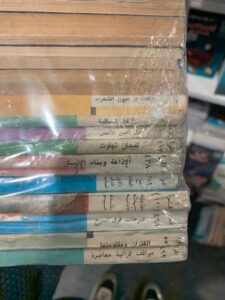 Photo during Cairo Book Fair 2021: they are bundled and sold in random order of twenty books for ten pounds (less than a dollar). Each Iqraa book is as big as the palm of one hand. They remind me of the French series "Le Livre de Poche."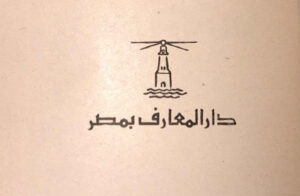 Dar El Maaref in Egypt 
Dar al Maaref is one of the oldest publishing houses in the Arab world and plays an essential role in making available new editions of classic works of Arabic literature, scholarship, and translations at affordable prices.

Publisher: Dar El Maaref in Egypt – 1119 Corniche El Nil – Cairo. A.R.E (Arab Republic of Egypt)
It was founded in 1890 by Lebanese entrepreneur Naguib Mitry (Photo of him below, May 1st, 1865, to November 26, 1928).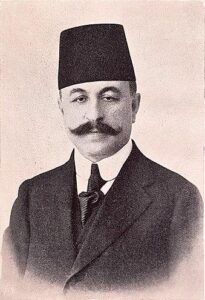 1943 saw the pinnacle of Dar El Maaref's success when Dr. Taha Hussein took it over and started a book series called Iqraa (Read). It was one of the first institutions to begin translating books from English.
In 1963, it was nationalized and became part of the public sector.
Drama Reviews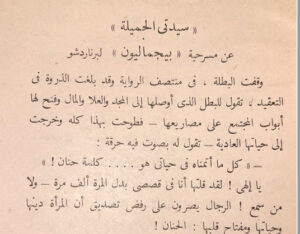 Pygmalion by Bernard Shaw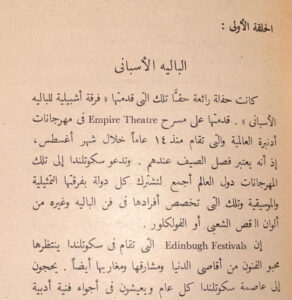 Spanish Ballet in the Empire Theatre part of the August Edinburgh Festivals, held in Scotland.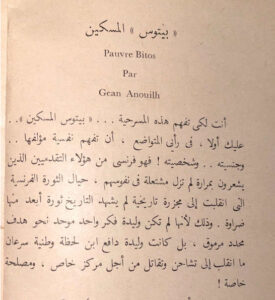 Pauvre Bitos by Jean Anouilh, a French theatre production about the French Revolution.
First performed 10th of October 1956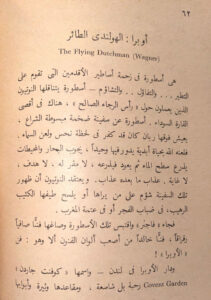 Opera: The Flying Dutchman by Wagner, in Covent Garden, London. (1962)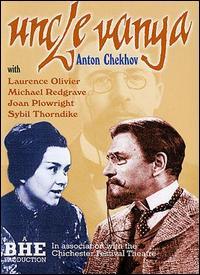 Uncle Vanya is a play by the Russian playwright Anton Chekhov. It was first published in 1898 and was first produced in 1899 by the Moscow Art Theatre.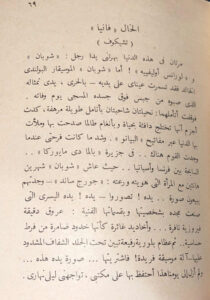 This article is about the movie Uncle Vanya which is the 1963 British film adaptation of the play Laurence Olivier stars and directs the movie. It was part of the Chichester Festival production.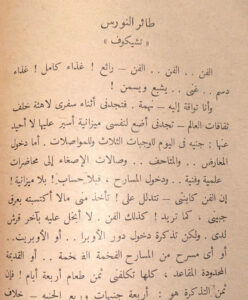 The Seagull by Anton Chekhov, (1895).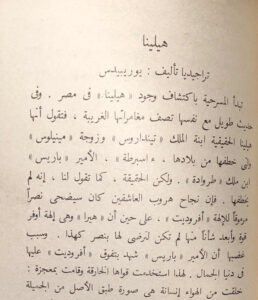 Helen by Euripides (412 BCE)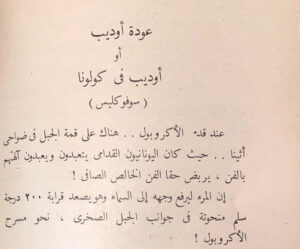 Oedipus at Colonus (401 BC) by Sophocles
"Every summer, the English, along with tourists from across the world, celebrate Shakespeare, the author that enshrined them in Literature by attending the Shakespeare Theatre Festivals. From July to September in Shakespeare's birthplace, Stratford-upon-Avon, Warwickshire, England, daily theatre productions are held for three consecutive months. Every year a theme centers around all the shows; last year, it was Tragedy in Shakespeare's plays; this year, it's Romantic Comedy (Two Gentlemen of Verona, Merchant of Venice, Twelfth Night, Taming of the Shrew). The Shakespeare theatre holds 1600, and every night, there's a theatre production!" (translation of screenshot below)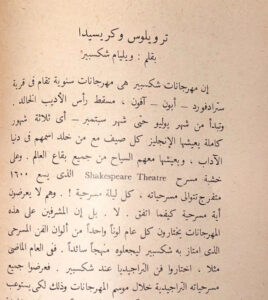 Gazabeya's favourite was Troilus and Cressida Shakespeare's 1602 play which she describes and analyzes in 16 pages.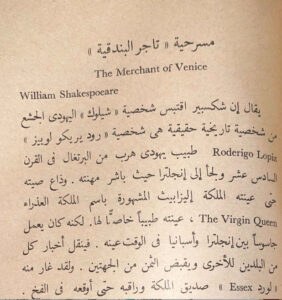 The Merchant of Venice by William Shakespeare